How to approach a creative challenge, achieve a vision quickly and cultivate a creative culture.


The Tokyo 2020 Olympics has come to an end, and at the age of 13, Sky Brown has won a bronze medal in skateboarding for team GB.
A phenomenal achievement.
A year on from fracturing her skull and breaking bones in her arm from a practice session.
Yikes!
I started skateboarding at the age Sky Brown won bronze.
I had played many sports but when I took up skateboarding, there was a sense of great personal challenge, jeopardy and creation. It is pure self expression. Which is why many consider it an art form.
And not always a gracious one.


I like to consider it the ultimate creative workshop and I urge you to adopt the skateboarders' lens when approaching your next challenge.


But first, what is creativity?
Some say it can't be defined, but here is the definition given by the late Sir Ken Robinson in his book, Creative Schools:


"Creativity is the process of having original ideas that have value.

There are two other concepts to keep in mind: imagination and innovation.

Imagination is the root of creativity. It is the ability to bring to mind things that aren't present to our senses. Creativity is putting your imagination to work. It is applied imagination. Innovation is putting new ideas into practice."


1. Imagination: seeing things with a new perspective
Skateboarding is an extraordinary way to think about ordinary things.
The discipline of park skateboarding has its roots in drained out swimming pools. Through creativity and imagination, it is now on the world stage as an olympic sport.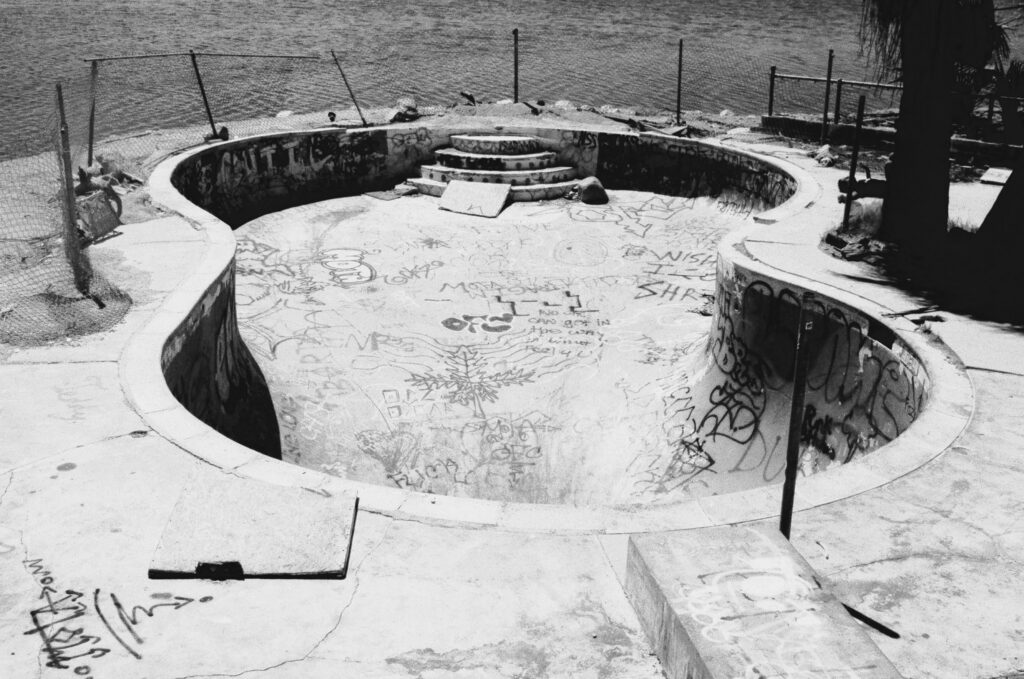 Next, let's look at a staircase.
An ordinary, functional object to nearly all people. To the skateboarder, however, it is countless opportunities for creative challenges.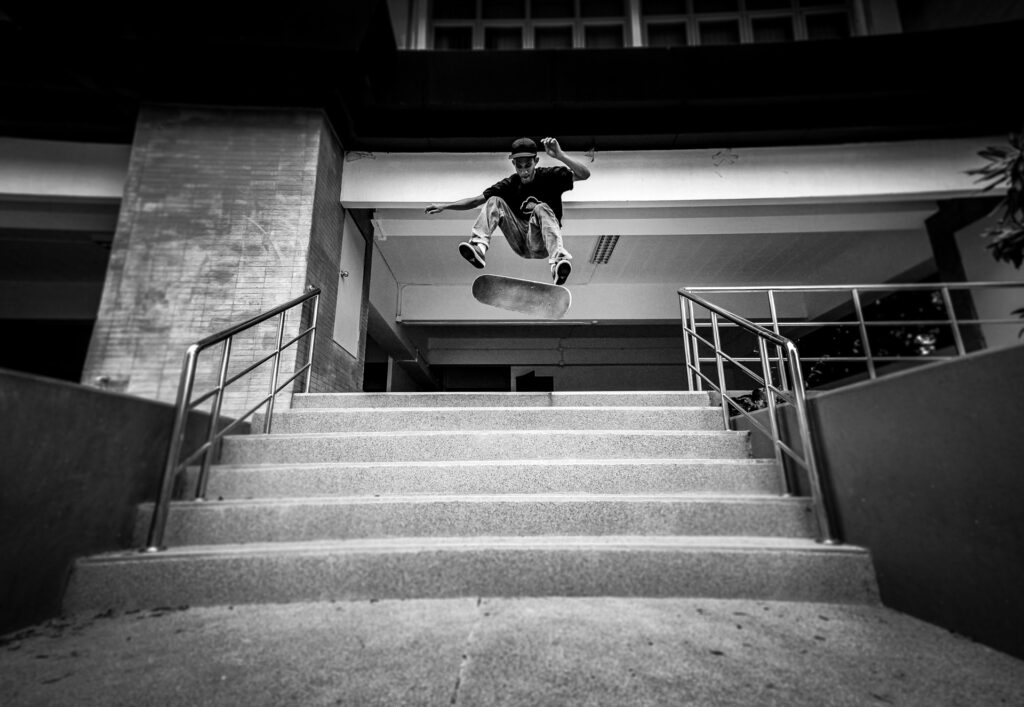 This triggers a curiosity to question everything. Asking 'what if?' to everyday objects and obstacles.

What if I tried doing this… over that?
What if I tried doing that… over this?

And suddenly, the world looks different.
When you apply this curiosity and perspective outside of skateboarding, you form the ability to reframe the ordinary, bringing to mind things that aren't present to our senses.

"Question everything . . . If you don't question things, there's no knowledge, no learning, no creativity, no freedom of choice, no imagination"

Heston Blumenthal, chef-patron of The Fat Duck in Bray, a three Michelin-starred restaurant known for its whimsical, scientific and creative style of cookery and famed for being named World's Best Restaurant more than once.

2. Applied imagination: having creative courage to overcome risks
"All skateboarding is, is putting ideas into action"

Marc Johnson, Professional Skateboarder

Skateboarding was very difficult to learn and I am still bearing the scars.
The persistence in learning, and failing, and learning, is a fast track to an iteration process that means failing faster, recovering quicker and achieving better results. One might say it is a form of Japanese Kaizen.

The process of skateboarding:
Source a creative challenge
Put idea into practice and attempt without fear
Fall hard
Recover
Repeat steps 3 & 4 until you succeed

We saw this in Sky Brown's final run – in the last chance saloon – having failed the kickflip indie grab in her two previous runs, Sky's final attempt to land a trick that was pushing her to defeat, she landed effortlessly.
This is creative courage.
To fail, adjust your approach and achieve your vision.

3. Innovation: surpassing yourself and fostering a creative culture
One inspiring thing about the women's park final, was that the culture of skateboarding remained. A culture of celebrating and supporting each others' achievements for the love of skateboarding, the art of skateboarding and the creative pursuit. This creative culture encourages you to push further and innovate through play. In the book Creative Confidence by Tom Kelley & David Kelley it states:

"Creative people are often portrayed as lone geniuses or rugged individuals. But we've found many of our best ideas result from collaborating with other people … we treat creativity as a team sport … [and] building on the ideas of others requires humility"

Doing this together, appreciating the creative value and contribution of others while building on your own and others' achievements, is how to foster a positive creative culture that continually surpasses itself.
A legend in the sport, Rodney Mullen, states in his TED talk:

"[These skaters] are the community. These are some of the best skaters in the world. These are my friends -- oh my gosh, they're such good people. And the beauty of skateboarding is that, no one guy is the best."

The skateboarder is able to view the world through a lens of creative opportunity, with a willingness to think in an alternative way, to seek out challenges and take risks. I urge you to adopt the skateboarders' lens when approaching your next challenge.

Conclusion
Here at Matterdam, we have created a wall art prototype, to celebrate skateboarding's ascendency into the Olympics. LEDs built into the custom made skateboard deck are programmed to light up when the sun rises – in the land of the rising sun – Japan, revealing a silhouette of Sky's final run.
Craig Townsend isn't a professional skateboarder, but is the founder of Matterdam, a design studio for the experience age. Craig has award-winning experience in designing for global brands – including major sports brands – and is now working with talented partners to solve creative challenges. Speak to Craig about a creative workshop for your business and how to overcome your next challenge.